Meet the Team!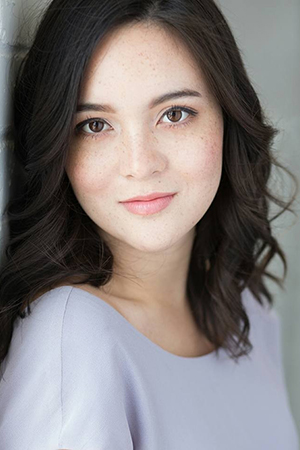 Joan
Joan grew up in a loving, military household and she is currently 21 years old. Also, she is seeking a bachelor's degree in Theatre Arts at the University of the Incarnate Word. Joan has been in a number of productions at UIW, such as The Diviners and Reckless. She has a passion for acting and she enjoys the magic of the theatre. Eventually, she hopes to continue her education further and pursue a master's degree. In the future, Joan hopes to become a teacher, but until then she is thankful to have such a wonderful job where she gets to help make little girl's dreams come true.
Anthony
Anthony is a senior at UTSA studying kinesiology. Upon receiving his degree, he wants to return to school to attain other degrees in the sciences. He has been active in local theater since 2012. He is excited to be working with Teacups and Tiaras and hopes to continue his work with local theater.
Sharlee
Sharlee is a military child and a Junior at Randolph High School. She has performed in many talent shows with her sisters and is currently a piano teacher for a kindergartener. She loves kids and acting. Sharlee has performed in many productions such as The Music Man, The Secret Garden, and The Little Mermaid. She hopes to attend Stephen F Austin to get a master degree in Social work.
Hannah
Originally from Baltimore, Maryland, Hannah has grown up with a love of all things musical and Disney. Classically trained from an early age, Hannah has performed in many productions throughout her youth. Through years of teaching Sunday school, Ms. Gress has gained not only experience with children in a classroom setting, but also the joy that comes with making sure that each child left with a smile. As of right now, Hannah is pursuing a degree in Art with a concentration in Photography at the University of Texas at San Antonio. When she is not in school, Ms. Gress enjoys spending time with both her family and her puppy Wicket. Hannah has always strived to live each and everyday like a princess, and now she gets to live that dream and share that love with the world!
Brie
Brie is a high spirited lover of the arts who finds her spark by making others smile! She is a student at University of Texas San Antonio for fine arts and music, developing her passion for face-painting and singing. Brie believes that each little girl is a princess and each boy a prince. Brie loves to be a Disney princess and finds great joy in singing 'A Dream is a Wish Your Heart Makes'.

Brie is a self-made musician with Brazilian jazz, pop and spiritual influences. Coming from a home of musicians she was musically inclined at an early age. She started singing professionally for weddings and events at the age of sixteen. She is the lead singer and songwriter of the band 'The Archer's Elite' who recorded a five song album.

Today she wants to spread the joy of art and music with little ones as she paints faces and sings to them.
Raleigh
Raleigh is from Austin, Texas but is currently attending the University of Texas at San Antonio to study business. She hopes to manage and run companies after graduation. Although she is really focused on her studies she loves to watch movies, eat, attend her sorority functions, and participate in athletic activities. Raleigh also loves to spend time with her mother, father, and brother. While she loves all the princesses, her favorite princesses include Ariel, Aurora,Cinderella.
Rylee
Rylee is a junior at the University of the Incarnate Word. She is studying to be a Music Therapist and hopes to work with geriatrics and children with mental disabilities. She comes from a military family and has lived in many different states across the U.S. Her father is currently stationed at Randolph Air Force Base. Rylee has sung in many talent shows and was part of a service choir during high school. She loves being a princess for Teacups and Tiaras and her favorite Disney song to sing is FROZEN Let It Go. She also loves coffee, Winnie the Pooh, historical movies, her friends and family.
Sandy
Sandy is so proud to be a member of the Teacups and Tiaras team for over 2 years now. Sandy is a senior at the University of the Incarnate Word. She is Working on her bachelor's degree in theatre arts with a concentration in acting. Her favorite princess include Anna, Belle, and Snow White.
Kendall
Kendall is a Theatre Arts major at the University of the Incarnate word, with a minor in Art. She is focusing on becoming a Scenic Artist. She has worked on numerous shows in San Antonio, as well as being able to expand her scenic painting knowledge studying at Cobalt Studios, in New York. Kendall's favorite acting role with the theatre Department a UIW, was Viola in Shakespeare's Twelfth Nigh. In the past, she has worked as a performer and dancer at Six Flags Fiesta Texas, an instructor at Acting Up Creative Drama Academy, and has been a part of the Teacups and Tiaras entertainment team since spring of 2014. Kendall's special skills include acting, singing, dancing, tumbling and painting. She is a very creative person with a youthful spirit that enjoys making dreams come true.
Madeline
Madeline is a senior musical theater major at the North East School of the Arts. Her passion for singing emerged as a child, and she began formal vocal training at age five. Madeline began training in dance soon after this, and her performance experience in recitals led her to the theater stage. Madeline's musical theater career began in 3rd grade and enjoys portraying various characters on stage and off. Madeline finds immense joy in serving her community through the arts and sharing her gift with others. She hopes to pursue a Bachelor of Fine Arts and major in contemporary vocal performance at Berklee College of Music, where she will continue to train as a vocalist, perform, write and compose music as an artist. Madeline has been employed with Teacups and Tiaras for 3 years now and has loved every visit that she is allotted to do.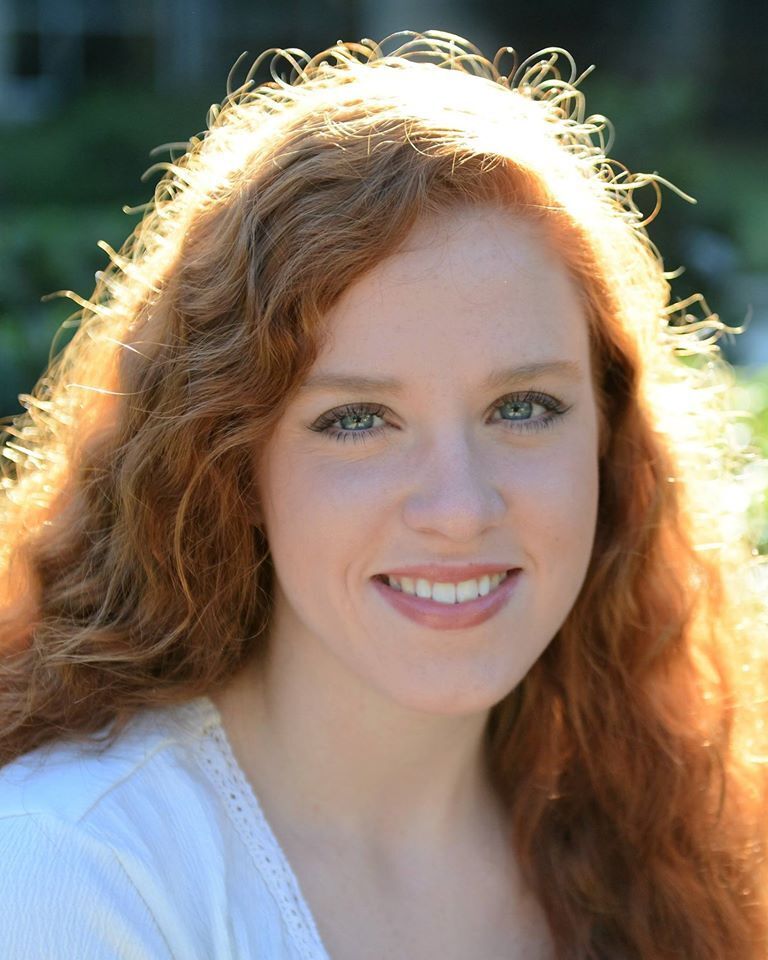 Kate
Kate is a graduate of the University of the Incarnate Word holding a B.A. in Theatre Arts. She is employed full-time at Trinity University as an Administrative Secretary in the Health Care Administration Dept., but manages to find time to participate in theatre in the San Antonio community at theatres like The Playhouse and The Woodlawn and be a Princess for Teacups and Tiaras. Growing up an avid Disney lover, working for a wonderful place such as Teacups and Tiaras is right up her alley! Ms. Ragan hopes to pursue a career in theatre to inspire and prove that no wish is too big and no dream is impossible!
Leah
Leah is a senior in high school at the North East School of the Arts whereshe majors in musical theater. Leah has received professional vocal, acting, and dance training from a young age. She has enjoyed performing in over twenty shows and recitals to date. While pursuing her passion for theater and the arts, Leah also maintains academic excellence and enjoys spending time with friends and family. Growing up with two younger siblings and many little cousins has given her a great wealth of experience with children. With a passion to inspire creativity and imagination in children, she takes great pride in being a Princess at Teacups and Tiaras!
Angela
Angela is currently a Junior at University of the Incarnate Word majoring in Music Therapy. She hails from Cypress, Texas but calls San Antonio her home. She is studying voice on the college level but also enjoys studying piano, organ, and guitar on the side. Her hope for her future is to work as a music therapist in a hospital with infants and children. Angela is the second oldest of five children and has worked as a gymnastics coach, piano instructor, and daycare teacher for several years. Her favorite Disney movie is Beauty in the Beast and some of her favorite things include her friends, family, sushi, sunny days, shopping, and making people smile!
Lexi
Lexi is currently a junior at the University of the Incarnate Word majoring in Music Industry Studies. She is from the sunny El Paso, TX and hopes to bask on the beach in Los Angeles one day as an entertainment attorney. Lexi focuses on singing and piano at the college level and has experience in theater and the violin. She loves performing and channeling her inner kid. Her current obsessions are pizza, makeup, and Princess Jasmine.
Katy
Katy is a senior in high school. She loves performing solos for her school choir concerts ad anywhere else she gets the chance. With a background in acting, she cherishes working as a princess! Her favorite princess to portray is Aurora. Her favorite Disney movie is Hercules and she loves being outdoors on her boat on her free time.